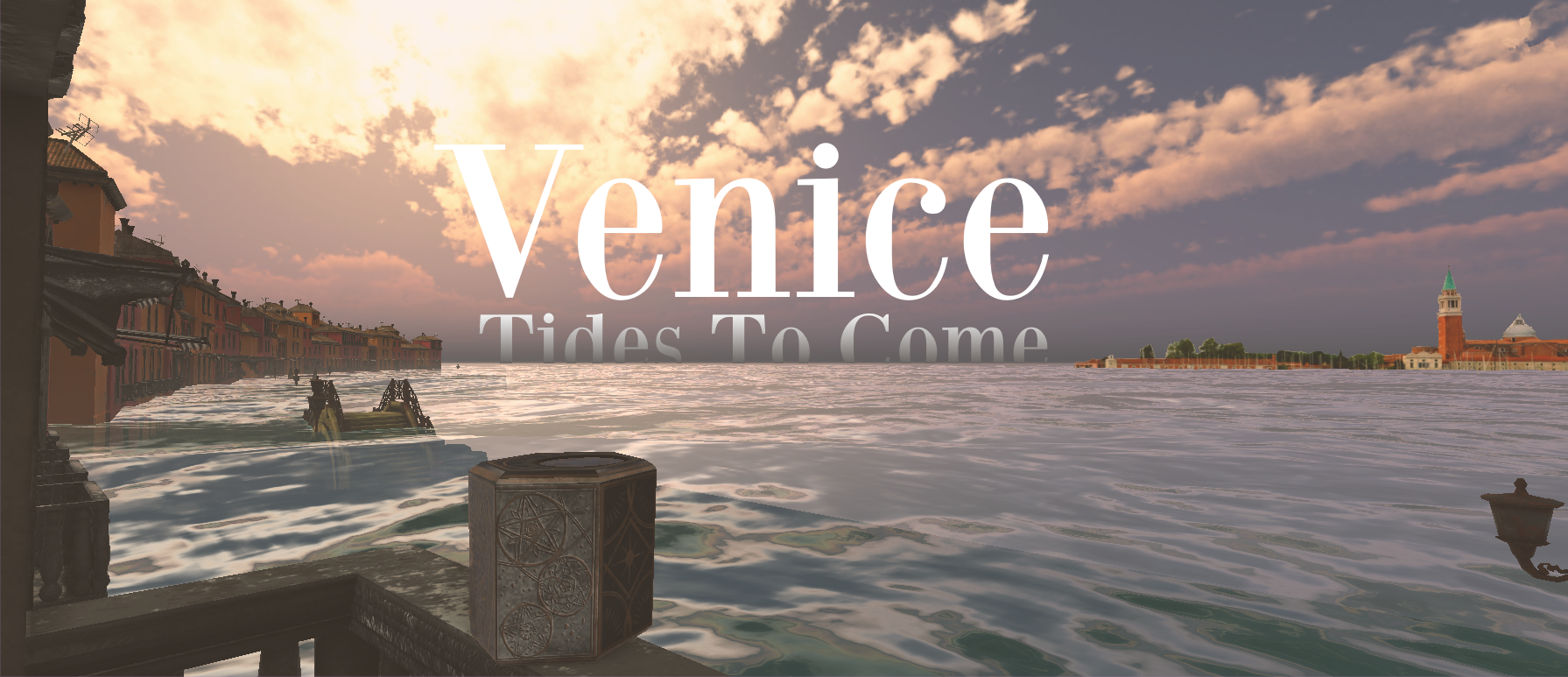 Venice: Tides To Come
A downloadable game for Windows
Venice: Tides To Come
Venice: Tides To Come is a dual VR (best with the Index) and first person exploration game, set in a future vision of Venice which has been ravaged by government inaction to a changing climate.
Wade and dive through the swallowed streets of what was once one of Europe's most popular cities to discover the stories, graffiti, and propaganda left behind by a drowning city.
. . .
It was developed during 2019-2020 by Graduation, Smart Solutions, and Minor students at Saxion University of Applied Sciences in Enschede, the Netherlands in order to help emphasise the importance of the United Nation's Sustainable Development Goal #13: Climate Action.
. . .
DEV TEAM:
Jacqueline Bender: Concept Art, 2D Art
Sante Campanelli: Voice Acting
Joey Heinze: Level Desing, Game Design
Marieke Hobiger: 3D Art, Environmental Art, Production
Rebecca Huizing: Level Design
Jay-Cee Klees: Playtesting, 2D Art
Jaschan Puthumailogan: Writing, Audio
Borg Scheers: Technical Art, Interaction Design
Claudia Szygiol: Texture Art
Franka Segerink: Character Art, Rigging & Posing
Tim Überall: 3D Art
Josh van Asten: Programming, Game Design, UI/UX, Voice Acting
Jacob van Veen: Programming
Download
Download
Venice: Tides To Come for Windows